Contact Us
We firmly believe in two-sided communication! This is a page where you can learn about how to get in touch with us using email sending form or the snail post. Based on where you are based, we suggest that you choose the contact medium accordingly to speed up the response from us. for the same purpose, please specify the nature of your query in the topic, and enclose all the details you find relevant to the matter at hand.
Note that different departments are responsible for different areas of consumer correspondence. This site is dedicated to questions related to our leading product Tadacip and its active substance tadalafil. Most of the questions related to the use, effect and safety of the drug can be answered by our in-house specialists, Dr. Umesh R. Shelke and the supporting team of pharmacists and technicians.
---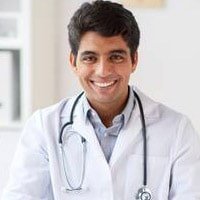 Dr. Shelke has received his degree of MS, MCh Urology, in the University of Mumbai in 2012. The degrees awarded to the young specialist were M.S.(General Surgery), MCH (Urology), DNB(Urology).
Dr. Shelke has been practicing as a specialist in Reconstructive urology, Uro-oncology and Endo-urology in Wockhardt Hospitals after completing his residency program in his alma mater. Dr. Shelke's specialty in sexual disorders of organic nature has given him the idea of extending his professional help to the digital space, so that anyone in need of professional urology assistance could have access to it unlimited by international borders or time.
Dr. Shelke publishes his research materials with consistency and dedication, the latest publication being issued in Journal of Clinical Urology under the title of The erectile dysfunction following end to end urethroplasty in pelvic fracture urethral distraction defect patients. The materials you find on the pages of this website are prepared under Doctor's supervision and his valuable contributions. Questions that are not covered by these publications can be asked individually on this page, or publically in our Feedback section.
---
Note that online consultations do not serve the purpose of replacing a physical examination and cannot be grounds for appointing a therapy, but they can help you better understand your condition and outline the questions that you will need to ask your doctor in their office.
---
The issues that are out of the scope of our office specialists will be forwarded to the headquarters in Mumbai, the main office of Cipla Ltd. We hope that you will not hold back on your questions and make as many queries as you need to help you feel supported and reassured on your way to recovery and better sex life!
Post address:
Cipla Ltd.
Cipla House, Peninsula Business Park, Ganpatrao Kadam Marg, Lower Parel
Mumbai
Maharashtra
India